Tidal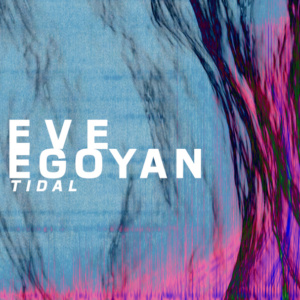 Eve Egoyan
Tidal

31 July – 2 August, 2023
Radio Amnion is entering into a new phase of its being (more on this below in the News section). This transformation is initiated by performer, composer, artist, musician Eve Egoyan and the 2021 performace for prepared piano Tidalrecorded during the 21C Festival at Koerner Hall, Toronto. As Eve is currently on the Pacific Coast, she will personally take and play the recording to the Ocean while on kayak from its surface.

Eve's works for augmented/acoustic piano delve into the space between what a piano can do and what Eve has always wished it could do. At their core is the live acoustic sound of the piano, but through the delicate intervention of technology, Eve tests (and teases) the edges of that sound, pushing it beyond the familiar, through the impossible, and into the extraordinary.

Eve would like to dedicate this broadcast of Tidal to reknown and honored environmental scientist Vicky Husband.

Tidal pushes and pulls us in and out of deep sea to shore and back again, from sky to surface, and within: in each direction simultaenously, a peacful dance of multiplicty while we decompress and expand into the environments, minds, and beings that we are and are composed of. This composition is pre-existing so funds have been sent to Strong Coast BC in Eve's name.