SOLO FOR DUET : Performance, Film and Webdoc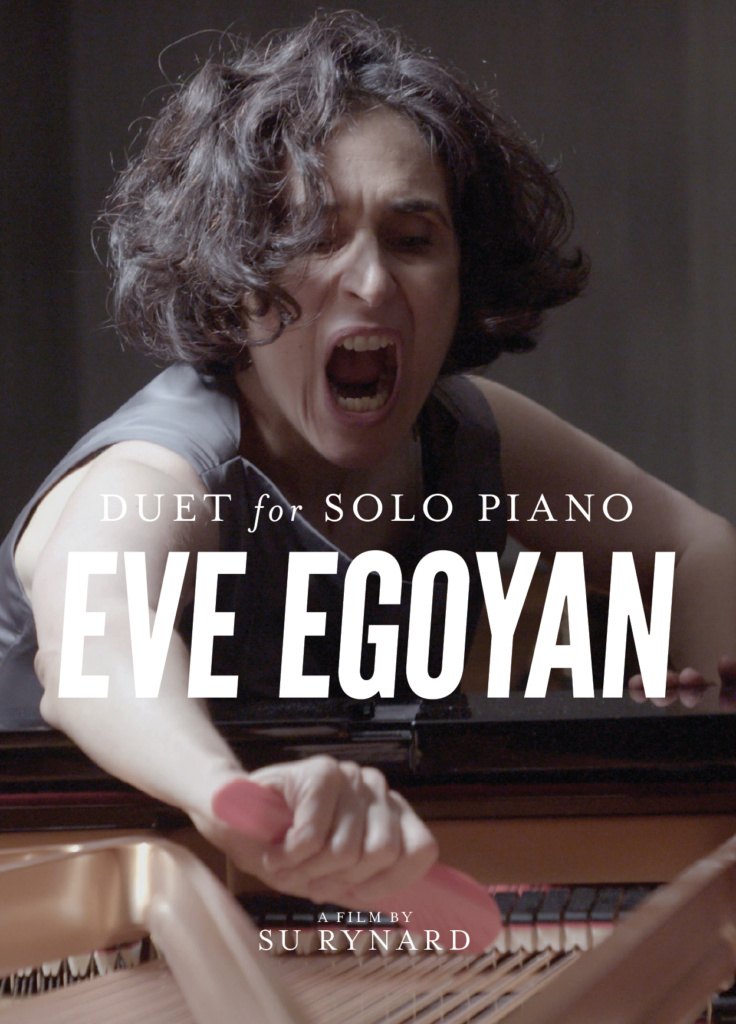 Film:
A rich website dedicated to the portrait film by Su Rynard and her fabulous team of collaborators.
---
Webdoc:
An extraordinary and elegant interactive experience created by Su Rynard and Helios Design Labs.
---
Performance
Eve Egoyan : SOLO FOR DUET is a deeply integrated virtuosic mix of sound, image, and unspoken narrative challenging traditional conceptions of piano and pianist, performed by Eve Egoyan. Animating the concert stage, SOLO FOR DUET is an innovative, multi-sensory journey leading its audience through layered emotional musical worlds; contrastingly introspective, startling, playful, poetic, and urgent. Eve Egoyan : SOLO FOR DUET was one of the 200 exceptional projects funded through the Canada Council for the Arts' New Chapter initiative. SOLO FOR DUET also received development funds from the Toronto Arts Council and the Ontario Arts Council.
Eve Egoyan : SOLO FOR DUET premiered on June 19 and 20th at the Luminato Festival, Toronto.
SOLO FOR DUET includes:
• Thought and Desire (piano and amplified voice), Composer: Linda Catlin Smith
• David Lynch Études (amplified piano, amplified voice/foot stomping and soundtrack with video), Composer: Nicole Lizée
• EVƎ (solo piano), Composer: Michael Snow
• Homonymy (prepared disklavier, voice, movement and video), Composer/ Artist: John Oswald
• Surface Tension (disklavier and real-time video), Co-creators: Eve Egoyan/David Rokeby
• DUET for solo piano (for sampling disklavier), Composer: Eve Egoyan
Conceived and Performed by Eve Egoyan
Director and Dramaturge – Joanna McIntyre
Lighting Designer – Simon Rossiter
Set and Costume Design – Cheryl Lalonde
Technical Producer – Phil Strong
Vocal Coach – Katherine Duncanson